Laifen, established in 2019 by visionary creative geek Hongxin Ye, aimed to develop a technologically advanced yet affordable appliance. Collaborating with a team of enthusiastic developers who shared his passion for innovation, they dedicated over two years to perfecting an appliance that boasts unparalleled performance. Through relentless experimentation and testing, Laifen successfully integrated their revolutionary 110000 rpm motor technology into their high-speed hair dryer, redefining the limits of haircare. With a mission centered on quality, affordability, and performance, Laifen strives to make exceptional design accessible to all. Their ultimate goal extends beyond appliances – they aspire to create a better world through technology. Throughout this Laifen hair dryer review, we will explore the key features that set this product apart from its competitors. From advanced technology to ergonomic design, each aspect of this hair dryer has been carefully engineered to enhance efficiency, reduce damage, and deliver impeccable styling results. We will analyze its airflow strength, heat settings, attachments, and overall usability to give you a comprehensive understanding of what makes this hair dryer a standout choice in the market.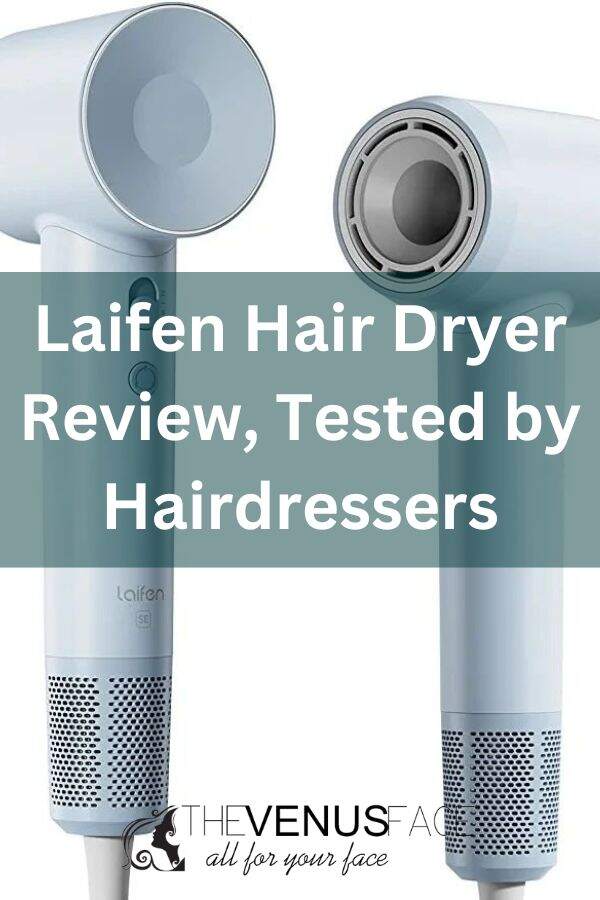 As an Amazon associate, I earn from qualifying purchases.
How I test
In order to provide a comprehensive and reliable review of the Laifen hair dryer, I have implemented a meticulous testing process. My goal is to ensure that the hair dryer meets the highest standards and performs effectively across various hair types. Similar to the aforementioned article, I focus on evaluating the Laifen hair dryer's performance on different hair textures to guarantee its versatility.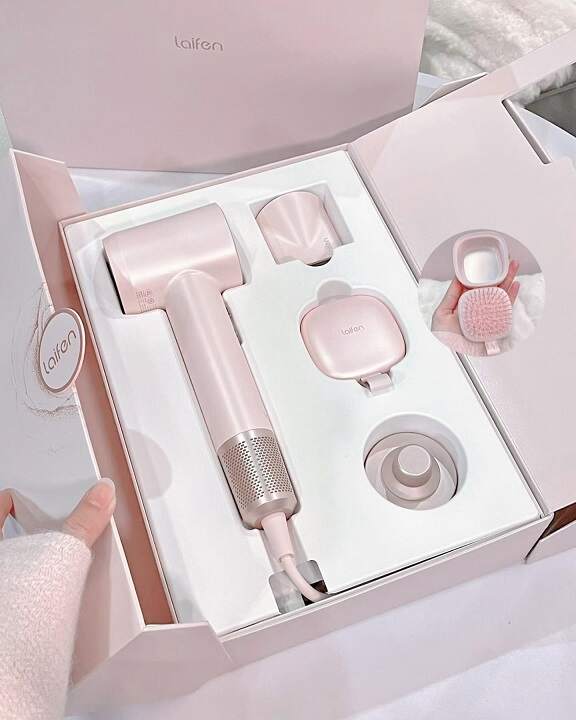 Recognizing that different hair types pose unique challenges, I conduct extensive tests on a diverse range of hair textures. As a professional hairstylist with years of experience, I possess the expertise required to assess the hair dryer's performance based on crucial factors such as heat distribution, airflow, and ease of use.
During testing, I specifically target hair types that are known to be more challenging to dry and style. By subjecting the Laifen hair dryer to rigorous testing on hair textures such as tightly coiled 4c hair and Afro-textured hair, I aim to determine its efficacy in tackling demanding styling tasks. These tests enable me to evaluate how well the Laifen hair dryer handles the specific needs of different hair types. I have also written a review of the best blow dryers for black hair which you can read here.
By conducting these thorough assessments, I strive to provide an unbiased evaluation of the Laifen hair dryer's performance on diverse hair textures. This enables me to offer you an informed perspective on whether this product is suitable for your specific hair type and styling requirements.
Laifen hair dryer review
Pros
lightweight, only 0.9 lb
short nozzle, comfortable when using
dual voltage, suitable for traveling
Cons
short cord, only 5.9 ft in length
My rating
4.5/5.0
My review of the Laifen hair dryer
Performance and experience
As someone who has had the opportunity to use the Laifen hair dryer, I must say that my experience has been nothing short of exceptional. From the moment I first used it, I noticed several standout features that have greatly improved my drying and styling routine.
First and foremost, the Laifen hair dryer impressively dries my hair in just 10 minutes, which is significantly faster than my previous dryer. This time-saving aspect has been a game-changer for me, allowing me to get ready quickly without compromising on results.
One aspect that pleasantly surprised me is how quiet the Laifen hair dryer is. Despite its powerful performance, it operates with minimal noise, which adds to the overall comfort and convenience of using the product. No more loud, disruptive drying sessions!
The size and weight of the Laifen hair dryer are perfectly balanced. It's not too big or clunky, making it easy to hold and maneuver during the drying process. This ergonomic design ensures that I can comfortably dry my hair without experiencing any strain or discomfort.
Speaking of power, the Laifen hair dryer delivers a strong airflow that effectively blow-dries my hair faster than my previous dryer. This remarkable speed and efficiency have cut my drying time in half, allowing me to spend less time styling and more time enjoying my day.
What truly sets the Laifen hair dryer apart is its ability to leave my hair feeling noticeably softer and looking healthier. I've noticed a reduction in frizz, and my hair has a beautiful shine to it. The cool setting is particularly impressive, not only providing a refreshing experience but also leaving my hair with a brilliant shine.
Furthermore, I'm amazed at how quiet yet powerful this hair dryer is. It delivers a robust airflow while maintaining a low noise level, providing a pleasant and comfortable drying experience.
Lastly, the Laifen hair dryer has eliminated static from my hair, leaving it smooth and manageable. I no longer have to deal with those annoying flyaways and static-prone hair days.
Overall, my experience with the Laifen hair dryer has been outstanding. Its fast drying time, quiet operation, powerful performance, and hair-enhancing results have truly exceeded my expectations. It has become an essential tool in my hair care routine, allowing me to achieve salon-quality results in a fraction of the time.
The design
The design of the Laifen hair dryer is characterized by its sleek and minimalistic approach. It is intentionally designed to strike a balance between functionality and aesthetics, ensuring that it is not overly bulky or cumbersome to use.
One notable aspect of the Laifen hair dryer's design is its compact size. It is crafted to be just the right size, neither too big nor clunky, making it comfortable to hold and maneuver during the styling process. This design consideration enhances the user experience by providing a lightweight and ergonomic design that reduces fatigue and strain on the wrist and arm.
The minimal and sleek design of the Laifen hair dryer is visually appealing, with clean lines and a streamlined appearance. The simplicity of the design adds a touch of elegance and modernity to the overall aesthetic. This design choice not only makes the hair dryer visually appealing but also ensures ease of use and straightforward operation.
The user-friendly design of the Laifen hair dryer focuses on simplicity. The control buttons and settings are intuitively placed, allowing for easy access and operation. The straightforward design ensures that users can quickly navigate through the different settings without any confusion or complexity.
The features
The Laifen hair dryer boasts an impressive array of features that contribute to its exceptional performance and efficiency. Here are some key features of the Laifen hair dryer:
Multiple Heat and Speed Settings: this hair dryer offers three heat levels: 80 degrees Celsius, 50 degrees Celsius, and a refreshing cold air option. This versatility allows users to customize their styling experience based on their hair type and desired results. Additionally, the hair dryer provides two-speed settings to further enhance control and flexibility during the drying and styling process.
Thermo-Control Microprocessor: this product incorporates an advanced Thermo-Control microprocessor. This intelligent technology continuously monitors the air temperature an impressive 100 times per second. By making regular small adjustments, the microprocessor ensures a consistent and optimal temperature for efficient and safe drying.
High-Speed Brushless Motor: Equipped with a powerful 110,000 RPM high-speed brushless motor, this blow dryer generates a strong airflow with a wind speed of up to 22m/s. This accelerated airflow allows for rapid and effective drying, reducing drying time by up to 2 times compared to traditional hair dryers. The high-speed motor ensures a consistent and strong airflow even at lower heat and speed settings.
Negative Ion Technology: The Laifen blow dryer features a built-in negative ion generator, releasing approximately 200 million negative ions. Negative ions help neutralize static electricity and reduce frizz, resulting in smoother and shinier hair. This technology helps to maintain the hair's natural moisture balance and promotes healthier-looking locks.
Overall, this blow dryer's impressive features, including its multiple heat and speed settings, Thermo-Control microprocessor, high-speed brushless motor, and negative ion technology, combine to deliver a superior drying and styling experience. With its advanced technology and thoughtful design, the Laifen hair dryer offers efficiency, control, and enhanced hair health for a satisfying hair care routine.
The attachments
The Laifen hair dryer comes equipped with a range of attachments designed to enhance its versatility and cater to various styling needs. These attachments include the Smooth Nozzle, Styling Concentrator, and Diffuser, each serving a specific purpose:
Smooth Nozzle: The Smooth Nozzle attachment is designed to provide a focused and controlled airflow. Its sleek and narrow design helps to direct the airflow precisely, allowing for smooth and precise styling. This attachment is particularly useful for achieving sleek, straight styles or when you want to concentrate the airflow on specific sections of hair for precise drying.
Styling Concentrator: The Styling Concentrator attachment is ideal for creating polished and refined hairstyles. It features a narrower opening compared to the Smooth Nozzle, which helps to concentrate the airflow even more. This attachment is perfect for precision styling, such as straightening sections of hair or adding volume and lift to the roots. The concentrated airflow enables targeted styling without disturbing the rest of the hair.
Diffuser: The Diffuser attachment is specifically designed for individuals with curly or wavy hair. It is equipped with prongs or fingers that help to distribute the airflow evenly and gently throughout the hair. This minimizes frizz and enhances natural curl patterns, resulting in defined and voluminous curls. The diffuser attachment is a great tool for achieving bouncy and well-defined curls without causing excessive heat damage.
Pricing and warranty
When considering the price of the Laifen hair dryer, it is important to note that it falls into a higher price range. While it may not be considered a budget option, the features and performance it offers make it worth every penny.
The Laifen hair dryer's higher price tag can be attributed to its advanced technologies, powerful motor, and overall quality construction. The investment in this hair dryer ensures that you are getting a durable and reliable product that delivers exceptional results.
To provide added peace of mind, the Laifen hair dryer comes with a generous 2-year warranty. This warranty demonstrates the manufacturer's confidence in the product's durability and performance. It offers assurance that in the unlikely event of any manufacturing defects or issues, you can rely on the warranty to cover repairs or replacements.
While the initial cost of the Laifen hair dryer may be higher compared to some other options on the market, the value it provides in terms of performance, durability, and warranty coverage justifies its price. Investing in the Laifen hair dryer means you are getting a high-quality product that is built to last and backed by a warranty to ensure your satisfaction and peace of mind.
My final thoughts on the Laifen hair dryer
Now you have done reading my Laifen hair dryer review. IMHO, the Laifen hair dryer has exceeded my expectations with its exceptional performance and sleek design. It dries my hair quickly, is powerful yet quiet, and cuts my drying time in half. The reduction in frizz and added shine have improved the overall look and feel of my hair. The compact size, ergonomic design, and included attachments enhance its versatility. Though it comes at a higher price, the advanced features and 2-year warranty make it worth the investment. I rate it 4.5 out of 5 and highly recommend it for salon-quality results.
More: