Yes. Crochet braids rock. So do, by an extension (ha!), urban amazons like you who have fallen – or are just about to fall – under its seductive spell, and it's easy to see why: besides giving you all natural-looking, glossy, bouncy awesomeness, these tresses are relatively easy on your pocket and your time too. No wonder they're everywhere. This article gives a comparison between human hair for crochet braids and synthetic ones.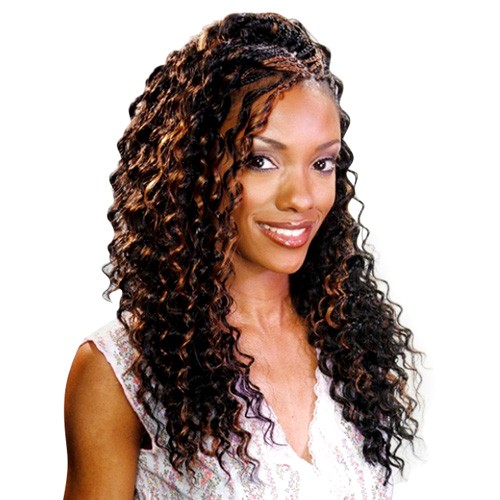 Most crochet braids, as you know, are made with loose bulk synthetic fibres – perhaps yours too, which you wouldn't switch for natural braiding hair for anything. But then again, like many others, you may have been wondering about this option for a while. How different would it look and feel? Would it be just as easy to maintain? And how about the price? If so, wonder no more, for we have the lowdown on the pros and cons of each – read on to find the answers to the questions you've been too busy being sassy to remember to ask.
Synthetic (Kanekalon) fibres for crochet braids
Pros:
A wider range of options to choose from. If you're very particular about the exact look you're after, this is a big plus.
Easier to work with as it slips far less than real hair.
Its ends won't tangle when you wear them loose.
You can seal the braids with hot water.
Not very expensive.
Cons:
Some can look weirdly, unnaturally shiny, or, conversely, too dull.
Can dry out your real hair underneath if you don't replenish moisture in your roots.
The ones that claim you can use a curling iron with are way too drying and glossy.
Human hair for crochet braids
Pros:
You have a lot more styling options, can use curling irons and hot rollers without wax paper.
Beautiful natural gloss.
Do not dry your own hair and scalp out (as much).
It's reusable.
Cons:
A lot more expensive.
Won't seal with hot water, you have to tie a knot to each individual end.
Some of the higher-end hair won't even seal with a knot.
Not as easy to work with, as it's not dense enough to hold the knots you need to secure crochet braids, so it tends to slip more.
Its ends can tangle when worn loose.
Some of it is heavily treated with chemicals and dyes to make it the right colour and texture. Not usually a problem, but if you go swimming a lot in a chlorinated pool, you could get an unwanted chemical reaction.
If you wash your hair weekly, the knots will loosen faster than synthetic hair.
Does not last as long as synthetic hair.
Before you decide on your crochet braids
Before you decide which to go for though, a few things definitely worth doing before you get crochet braids, whether synthetic or natural hair: make sure your hair is washed and conditioned. Also, give your hair a hot oil treatment to seal in all the moisture before braiding. If necessary, apply a protein treatment to your hair between shampooing and conditioning to help strengthen and prepare it for a long-term protective style do that's fit for an urban amazon.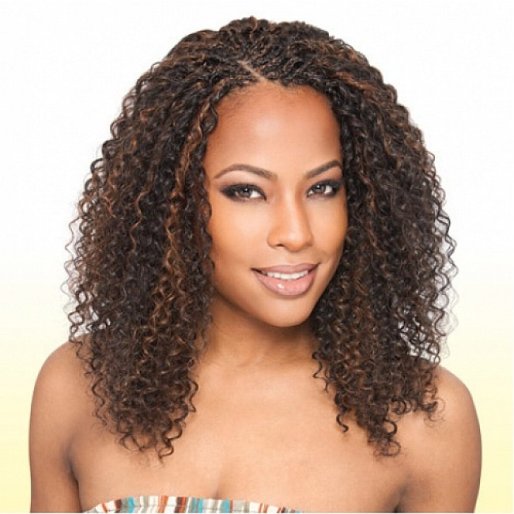 More: